Crown Marketing was started in Las Vegas, by Vegas born husband and wife, Todd and Michelle Farino. Our story and mission were to merge high-quality design with advanced SEO. To bring beautifully designed, customized websites to our clients that rank high in search engines and visually inspire…and we did just that.
We deliver websites that define our client's brand and consumer's needs. We blend that with smart SEO strategies that will drive the rankings and revenue results your business needs.
We pride ourselves on trust and transparency, which creates strong and lasting relationships with our clients. No fluff here. Only results.
With over 40 years of combined experience in web design and digital marketing, Crown Marketing is your go-to agency for cutting-edge design and advanced digital strategies that actually drive tangible results.
Every business is different and unique. Every business has its own story to tell. You need an agency you can trust to bring that story to the masses. Let us help you get there.
Contact us now for a free website and digital marketing audit. "Crown" your marketing today.
We start working with Todd 25 years ago when they designed a major league baseball web site for Fred.  Web design for retired MLB players was something fairly new. Todd was extremely knowledgeable and talented about web design and how to monetize it. He was also a long time fan of Fred's and it was an immediate friendship and partnership.

Ever since then, we have been working hand and hand with Crown Marketing on scaling and improving our web site.  We have seen much success from the website and couldn't have done it without Crown Marketing.  I would 100% recommend them to anyone.
When I first met Todd Farino I had no idea what a blog, a podcast a tweet, or being a social media influencer meant. After a long career and all the supports needed, I was now a newly minted author, an in demand fundraising consultant, and the founder of a very important charitable foundation. I was on my own in a new cyberspace world, in dire need of a social media makeover, and, not one, but two overhauls of two important websites.  I was overwhelmed and over my head until Todd stepped in and gently guided me down a strange new world and took over my digital needs.

To say that Todd is a talented guy who knows his stuff would be an understatement, to say that he is nice guy is vastly lacking in superlatives. Todd is a super duper nice guy, understanding, trustworthy, ethical and kind and it has become abundantly clear that he knows his craft better than most. How lucky I am to say that he is in my corner and has my back.
Todd at Crown Marketing is the man. He does a massive amount of web design for us, and we have a constant stream of updates that we send his way – he's always responsive and right-on-top of the changes and updates. We hit a few roadblocks in the design process early on, but he was able to find a way around the issues and get us what we are looking for.

He's always willing to go the extra mile and go above-and-beyond and even help with things outside his normal scope of duty, and as a company Crown Marketing is too. Would totally recommend them for all your web needs!
Crown Marketing is an incredible Marketing, SEO and Web design company.  Michelle Farino is an amazing person to work with!  She is a true veteran in the field of web marketing and is an asset to this industry.  Michelle is a leader in this area and I have learned invaluable lessons from her.  Michelle has launched the redesign of our site with an emphasis on SEO, Blogs and new web content.

Todd Farino, simply put, is the best.  Todd helped us redesign our site by ensuring seamless and clean web design.  His ability to empathize with the end-user and appreciate aesthetics and usability is a must to praise.  Todd is highly creative.  He intuitively anticipated my design needs and the layout of my info in an extraordinary way.  Michelle and Todd Farino truly listen to their clients needs and make magic happen.
Our websites are our lifeline to current and future customers and when something happens to them, you can feel a bit helpless. The good news is that Todd Farino, with Send It Rising, is amazingly responsive.

He cares about your business as much as you and will do what it takes to get any issue addressed… quickly. I consider Todd to be a true partner and you will too.
Crown Marketing is absolutely wonderful to work with! Everyone is so knowledgeable and quick to respond. Michelle gives the greatest advice on how to optimize use of social media for marketing and is always so helpful! Would 100% recommend Crown Marketing for all of your web marketing needs!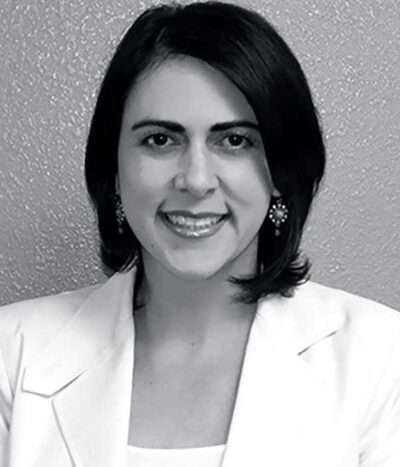 MICHELLE FARINO
Owner, VP of Digital Marketing and Consulting
If you like gritty, honest and fierce, you'll love working with me.
I've been a marketing professional for over 20 years, and my passion lies in helping businesses achieve their goals.
Born and raised in Las Vegas, I started my career in hotel marketing. I graduated in 2022 and was promoted to Director of Hotel Operations after years of dedication and hard work in the hotel and casino industry.
After taking time off to have my son, I returned to work as a Marketing Director in the agency environment. Since then, I've worked with countless businesses worldwide to help them generate revenue and run successful marketing campaigns. I am an expert strategist and digital marketer who truly cares about my clients. Let's be successful together.
Start digital marketing consulting with me today.
TODD FARINO
Owner,  VP of Web Development, Consultant
I was born in Las Vegas, NV, and living in this town for over 40 years has made me a smart survivor. I am an avid web designer, and I've been coding websites since 1999. My career began in the USAF when I decided to start a little eBay business. I was fixing computers in the Air Force and building my own on the side. After a five-year stint in the USAF, I took the GI Bill and graduated from UNLV with a degree in Management Information Systems. Since then, I have been coding in several languages, including HTML, Visual Basic, ASP, PL/SQL, and a variety of coding languages that led me to PHP and WordPress.
My vast experience with Ecommerce is unrivaled, selling millions of dollars worth of products online since 1997. I have designed over 200 websites in my career, and I'm considered one of the industry's best A to Z web designers. I take pride in my attention to detail. One of my secret skills is the ability to make any site or product sellable and turn your website into revue generating machine.
Along with his website design experience, I also have years of experience managing web servers and email, so there is nothing I'm afraid to tackle regarding your digital assets. Check out my web portfolio now.
Driven by innovation and a passion for problem-solving, I am a seasoned WordPress Developer with a proven track record in the field. With a robust skill set that includes proficiency in CSS, HTML, JavaScript, and PHP, I've successfully freelanced for a variety of businesses, customizing and creating unique solutions tailored to their needs. Notably, I am also serving as the Support Manager for the top-selling WordPress theme, where my dedication to customer service and technical expertise enabled me to enhance the user experience significantly. In each role, I bring an unwavering commitment to delivering top-tier service and solutions, leveraging my technical acumen to drive growth and meet evolving client needs.
Meet Kesha Watson, the talented Content Director at Crown Marketing, boasting 10 years of invaluable experience in the field. A lover of the written word, Kesha excels at matching audiences with the content they desire. Beyond her professional prowess, Kesha's warm and caring personality shines through, and in her free time, you'll find her cuddling with cats and diving into the enchanting world of books.
Jason Flynn is a skilled Graphic Designer at Crown Marketing, with a decade of expertise under his belt. Proficient in Photoshop, Illustrator, and Canva, Jason's creative prowess shines, especially as a talented logo designer. Beyond his professional dedication, he finds joy in sports and fulfills his passion by coaching baseball during his leisure hours.